Learn about the future of faster, more flexible cloud data warehouses. This deep dive into Yellowbrick's innovative platform is a must for data professionals and IT leaders from all industries.
Understand how to achieve real-time analytics and the new paradigms in analytics infrastructure
Architects & Data Engineers
Dive into Yellowbrick architectural details, capabilities, and best practices that give more data consumers access to more up-to-the-second data in near real time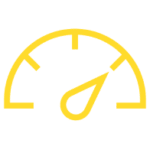 Learn how simultaneous, speed-of-thought access to vast amounts of streaming and at-rest data makes data insight faster and more impactful
Watch individual business sessions
KEYNOTE: The technology behind the world's fastest, most flexible data warehouse Featuring: Neil Carson, CEO, Yellowbrick
GIGAOM SESSION:
Trends and Innovation in Data Warehouses
Featuring: Andrew Brust, GigaOm Analyst
THOUGHT LEADERSHIP PANEL:
The Next Frontier: Data warehousing for distributed clouds
Featuring:
Mark Cusack, CTO, Yellowbrick
Panelists:
Matthias Baumhof, CTO, Threatmetrix
Srinivasan Sankar, Enterprise Data Leader, Hanover Insurance Group
Salema Rice, Chief Data Officer, Geometric Results, Inc.
PARTNER PANEL:
Building a partner ecosystem for next-generation analytic platforms
Featuring:
Allen Holmes, VP, Business Development, Yellowbrick
Panelists:
Jay Chitnis, VP Global Alliances, Partners, and Business Development, Protegrity
Nandakumar Sivaraman, Practice Head, Data and Insights, Emtec, Inc.
Vinay Mathur, Chief Strategy, Next Pathway
Watch individual technical sessions
GETTING STARTED WITH YELLOWBRICK
Learn how to manage instances, create databases and users, load data, and query and explore your data using the Yellowbrick Manager web UI
Featuring:
Mike McWhorter, Systems Engineer, Yellowbrick
YELLOWBRICK ARCHITECTURE 101: CONCEPTS
"How is Yellowbrick so fast?", you may ask? Get the answer in this introduction to Yellowbrick concepts and design principles, including its unique adaptive cut-through architecture.
Featuring:
Christian Shrauder VP, Systems Engineering, Yellowbrick
INTRO TO YELLOWBRICK ARCHITECTURE 102: ADVANCED CONCEPTS
Learn about workload management, security, replication, and other key Yellowbrick features that make it stand out from other data warehouses
Featuring:
Joey Foley, Senior Systems Engineer, Yellowbrick
DEMO: DATA WAREHOUSING FOR DISTRIBUTED CLOUDS
Data is everywhere, and data warehouses have to adapt. Watch this demo to see Yellowbrick bring near-real-time performance to data across multiple private cloud and public cloud environments
Featuring:
Joey Foley, Senior Systems Engineer, Yellowbrick
BUILDING A SELF-SERVICE DISTRIBUTED CLOUD
Learn how the combination of Yellowbrick and Denodo allow you to create a self-service distributed cloud environment in which 1000s of users can get near-real time results from data wherever it's physically located–in private clouds, public clouds, or at the edge.
Featuring:
Lorenzo Danesi, Senior Systems Engineer, Yellowbrick
Suntosh Murthy, Sales Engineer, Denodo