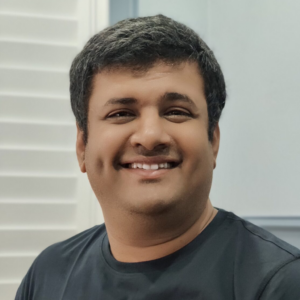 Director of Product Marketing
Ramnath Sai Sagar is the Director of Product Marketing at Yellowbrick. He previously led the marketing at Inpher, a startup that empowers organizations to unlock the value of their sensitive data, and at Pure Storage, focusing on their AI and analytics solutions. Prior to making the switch to Product Marketing, he could be found on the technical side doing research for some of the premier research projects in European labs - Brain Mind Institute (BMI) at EFPL, Switzerland, and Barcelona Supercomputing Center (BSC), Spain. He has a solid technical background in storage, networking, data privacy, AI, and analytics, with 15+ publications in leading conferences and journals.
In his spare time, Ramnath enjoys spending time with his wife and two kids, and building his motorcycle with his daughter.
Leading Performance with the Most Built-in Accelerators Intel® today announced their 4th generation Xeon® processor, codenamed "Sapphire Rapids." A powerful...
Undoubtedly, the cloud has emerged as an ideal platform for a data warehouse – the tremendous success of Snowflake and...