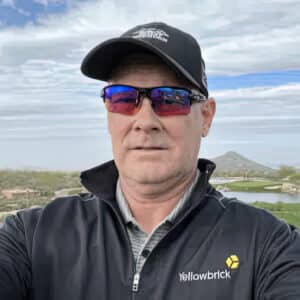 VP, Strategic Business Development & Alliances
Allen is the VP, Strategic Business Development & Alliances at Yellowbrick. He has over 30 years of industry experience in a wide range of markets including cloud, semiconductors, storage, mobile, and embedded. He holds a degree in Solid State Physics from San Jose State University.
Prior to Yellowbrick Allen served 20 years at Intel, where he was recruited to aid in the formation of Numonyx as the VP of Worldwide Wireless Sales and VP Americas Sales and Marketing. Allen joined Micron Technology in May 2010 through the acquisition of Numonyx, where he held a variety of VP Sales and Business Unit Marketing roles. He recently served as the VP Marketing and Platform Alliances at ClearDB.
When he's not chasing partnerships or deals, Allen is a home remodeler with a passion for tile work and an avid golfer.
After a two-year hiatus from conferences and events, it was only fitting that my first conference back was Intel Vision 2022 in...